Created: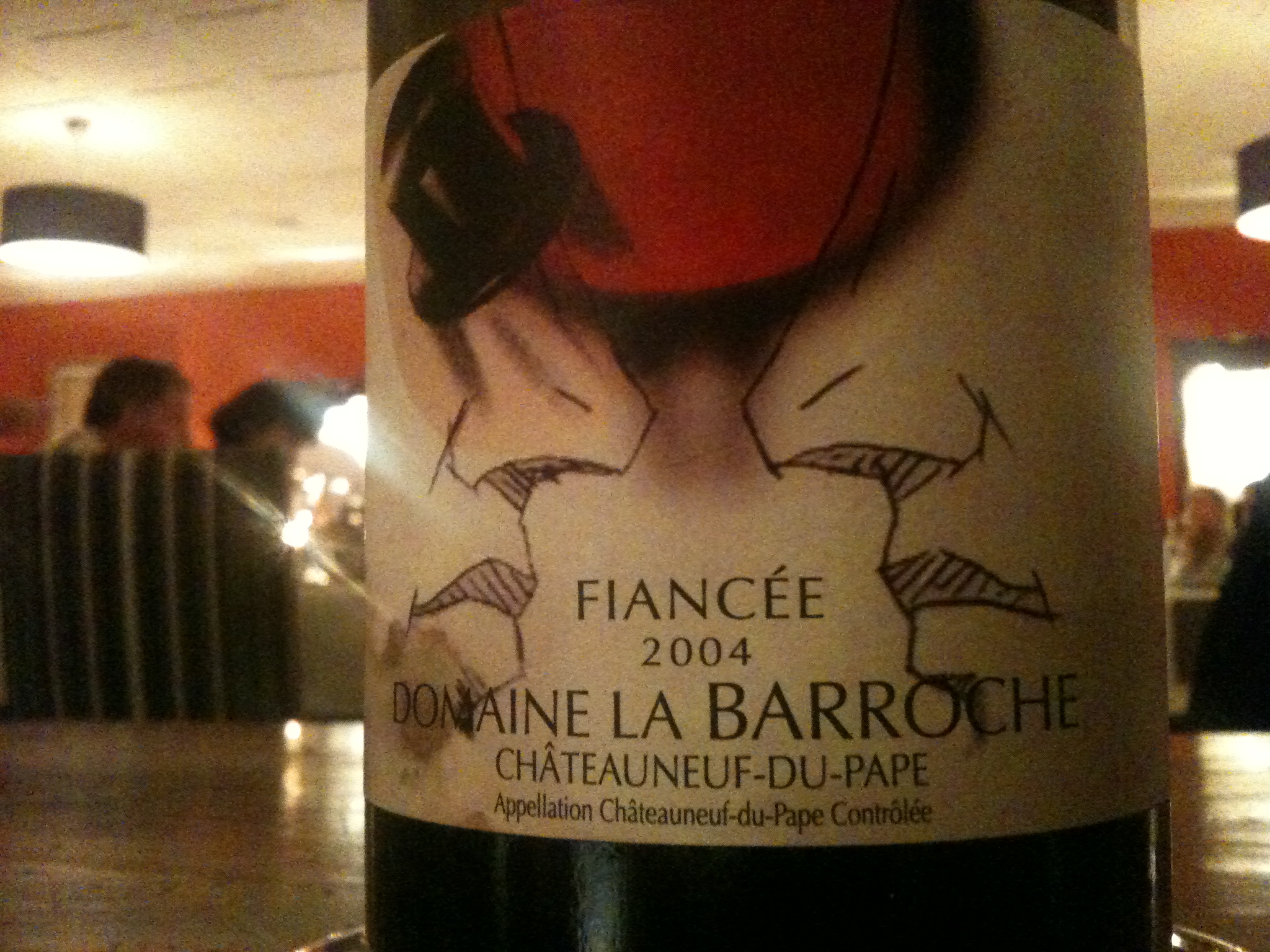 This is a masterpiece. 2004 was not the best year, but the wine definitely is. With 50% grenache and 50% syrah in the blend for the Fiancée. Domain La Barroche and the wine maker Julien Barrot that I had the privilege to meet when I visited Barroche last week. Walked by twice before we saw the gate being open, so the third time we entered and Julien greeted us, and asked his mother to help us with a tasting. Julien was though very nice and came back to us several times to ensure we got the information we wanted. Something we of course got from his very friendly mother.
Anyway, back to the Fiancée. The mix is not only interesting, because wine in Châteauneuf-du-Pape can consist of up to 13 different grapes, and normally always three are present, grenache, syrah and mourvedre. Having something without mourvedre, and with as much as 50% syrah, can that work?
The secret might be the grenache. The wines are extremely old, more than 100 years, and that might create the difference that is needed. A grenache should not in normal cases be able to hold against so much syrah. And, being a person sensitive to syrah (specifically in blends), I should detect if it was too much. Which it is not.
Barroche also have a Pure, which is 100% of the old grenache…I have not tasted that yet, unfortunately, but one day… It would be interesting, and tell much about why this Fiancée is so exceptionally well balanced as it is.
Or maybe the winemaking process is the key. Gravity is used, and lately the different grapes are matured separately, as the oxidation happens with different speed in for example grenach from syrah.
So what about the wine…great smell, as it should be, with berries, deep, thick. Color is deep red. Clear, towards dark ruby. Taste is long, very long, with exceptional body.
This wine can for me only be compared to a good Chateau-de-Beaucastel. A wine that has a price that is much higher, to the level that I think price/performance makes it not fun anymore.
The wine from Barroche on the other hand, great price, exceptional quality.
I have nothing else to say than: This is great stuff. As it should be from Châteauneuf-du-Pape. (++(+))