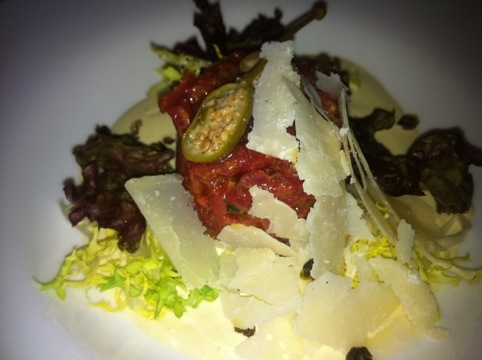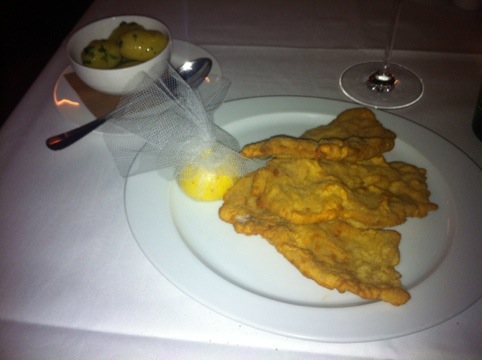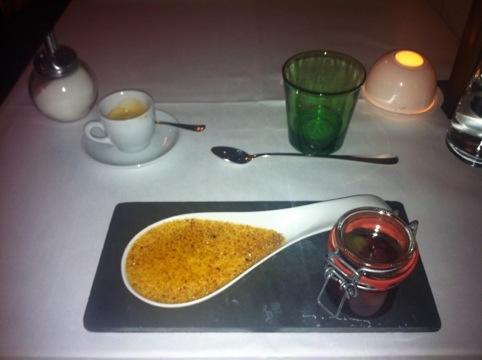 After spending time in Stockholm at Internetdagarna I left a chilly Stockholm and landed in a freezing cold Vienna. After being a bit lost and getting help from a cab, I ended up at a hotel where I then worked for a few hours.
Stockholm was good, but different. Breakfast at the hotel cost an arm and a leg, here it is included. So is working WiFi, for a reasonable definition of working.
Dinner was nice, had to have a schnitzel. Dessert was best. Neutral creme brûlée, accompanied with berries that where soaked in rum.
Yummy!